List of offices and programs
International Affairs
The Director of International Affairs and Outreach, a member of the OGE central office staff, oversees UIC's international agreements, international relations, distinguished international visitors, international delegations, and the Diplomat in Residence program. Additionally, the Director provides outreach to UIC Colleges and Schools about international opportunities, consults with UIC faculty about the Fulbright Scholar Program, and serves as UIC's chief liaison with the Chicago Consular Corps which includes all consular officials representing foreign governments in Chicago.
International Services
The Office of International Services serves the international community at the University of Illinois Chicago and UIC branch campuses in Rockford and Peoria. Over 4,000 students, scholars and employees from around the world call UIC home, and OIS supports them through immigration advising and compliance, orientation, outreach, community building and advocacy.
Programs for International Partnerships
Since its inception in 1992, the Programs for International Partnerships (PIP)  has welcomed more than 10,000 international students and professionals to the U.S. Utilizing the strong academics of UIC and its close ties with all levels of governments and professional organizations, PIP can customize degree and non-degree programs to meet the specific needs of groups of students, government officials, business and corporate managers, educators, and academic researchers.
Programs for International Partnerships
Study Abroad
Since the first UIC students went abroad through the newly established Study Abroad Office in 1994, over four thousand students have followed them to six continents, taking courses across a range of academic disciplines. In the process, the Study Abroad Office has also become a national leader in the percentage of under-represented students we send abroad. With a focus on increasing access for UIC's diverse students, SAO strives to engage the UIC campus community and faculty members to internationalize the curriculum through experiential international academic programs and empower UIC students to become intentional learners and graduates with increased global awareness.
The Tutorium in Intensive English
For over 40 years, the Tutorium in Intensive English has helped non-native speakers from more than 25 different countries improve their English language skills and reach their academic, professional, social and personal goals. The Tutorium's English teachers are trained professionals with years of experience in teaching English as a Second Language and developing ESL English curricula. Teachers encourage students to excel with an engaging and immersive experience. Classes are held on the UIC campus.
The Tutorium in Intensive English
UIC Global
UIC launched UIC Global, its partnership with Shorelight Education, in January 2017. Undergraduate UIC Global students are admitted to one of four program options based on the student's English proficiency and academic record: English as a Second Language (ESL) or Pre-Sessional English (PSE) at the Tutorium in Intensive English; a three-semester pathway Extended Academic Accelerator that mixes English language instruction and general education; a two-semester pathway Academic Accelerator that mixes English language instruction and general education; or International Direct with two semesters of academic coursework within the student's chosen major. In addition, UIC partnered with UIC Global and Shorelight Education to launch the UIC Global Graduate Direct Program in 2019.  Through this program, UIC Global recruits and screens high-quality applicants to more than 30 UIC masters programs.
Image of the UIC campus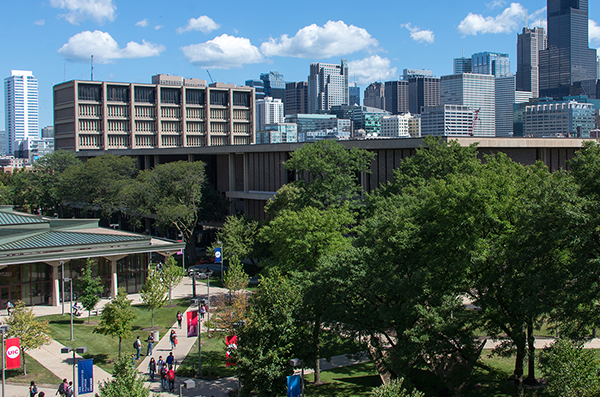 The University of Illinois Chicago is the city's largest university and its only public Carnegie Research 1 institution. Its 16 academic colleges serve more than 34,000 undergraduate, graduate and professional students. UIC is recognized as one of the best public universities and one of the most ethnically rich and culturally diverse campuses in the nation, located in the heart of Chicago, it is an integral part of the educational, technological and cultural fabric of one of the world's greatest cities.