Leadership
Neal R. McCrillis, Vice Provost for Global Engagement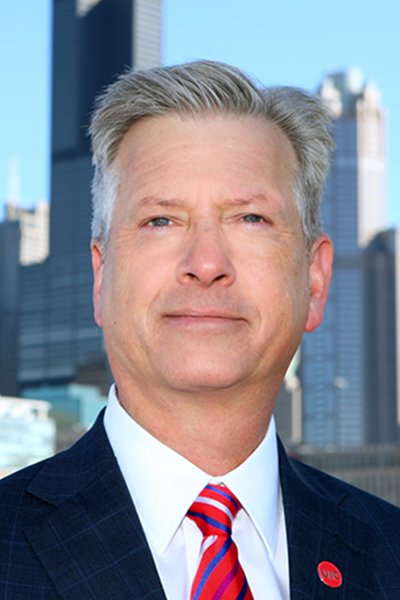 Neal R. McCrillis was named UIC's Vice Provost for Global Engagement effective March 1, 2017. Prior to joining UIC, he was the Mildred Miller Fort Foundation Eminent Scholar Chair of International Education, Executive Director of the Center for International Education, and Associate Professor of History at Columbus State University in Columbus, Georgia.
While at CSU Dr. McCrillis led their internationalization efforts, which were recognized by the NAFSA Association of International Educators with a Senator Paul Simon Award for Comprehensive Internationalization.
The Vice Provost for Global Engagement leads the campus in developing comprehensive internalization strategies to increase UIC's coordinated global engagement and develop focused and strategic relationships abroad to support globally engaged research and teaching.
The VPGE is responsible for consolidating existing international programs and services to provide a comprehensive approach for faculty and students engaging in international study and research, and to provide a welcoming and supportive environment to international students and scholars at UIC.
The Office of Global Engagement and its team represent a broad-reaching enterprise of services, resources, and programs that support the internationalization of UIC.