Leadership
Neal R. McCrillis, Vice Provost for Global Engagement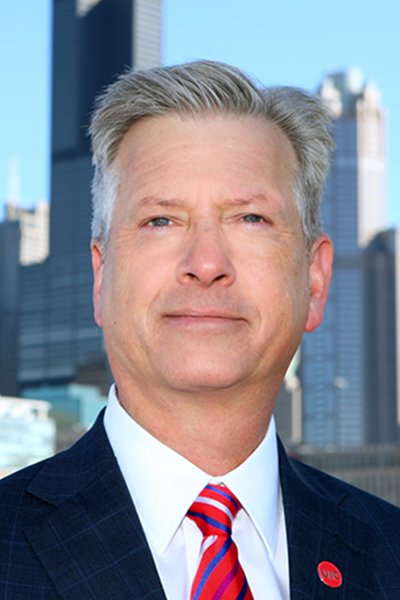 Neal R. McCrillis was named UIC's Vice Provost for Global Engagement effective March 1, 2017.
The Vice Provost for Global Engagement leads the campus in developing comprehensive internalization strategies to increase UIC's coordinated global engagement and develop focused and strategic relationships abroad to support globally engaged research and teaching.
The VPGE is responsible for consolidating existing international programs and services to provide a comprehensive approach for faculty and students engaging in international study and research, and to provide a welcoming and supportive environment to international students and scholars at UIC.
Units reporting to the VPGE:
The Director of International Affairs and Outreach also reports to the VPGE.