Hidden No More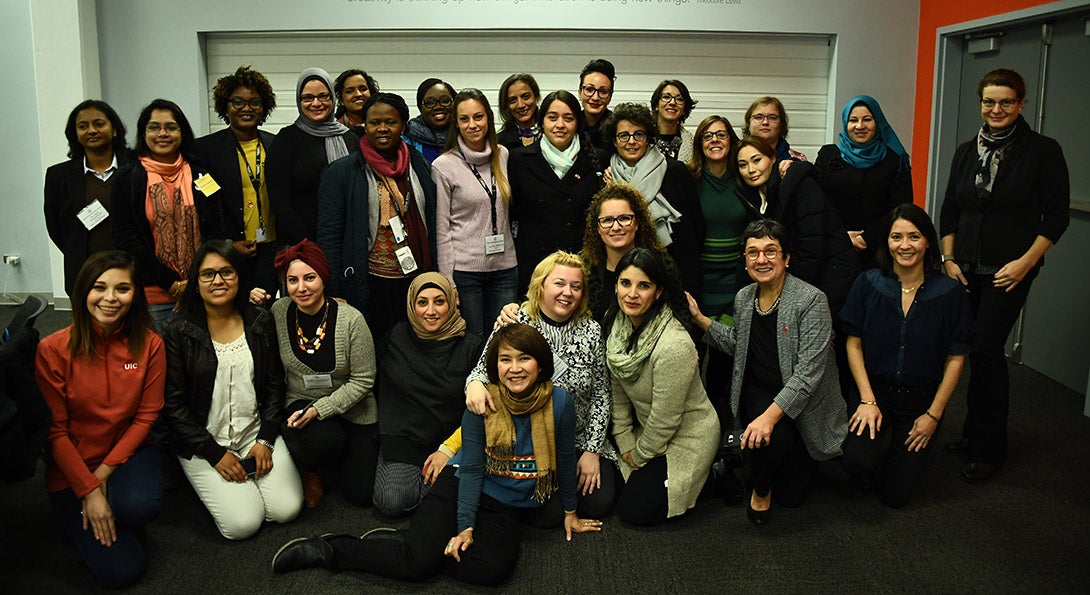 Global leaders visit UIC for all-female panel discussion
On Nov. 9, 2018 UIC hosted an all-female delegation of international leaders in the fields of science, technology, engineering and math (STEM), and the arts as part of the U.S. Bureau of Educational and Cultural Affairs International Visitor Leadership Program.
This is the second cohort of the Hidden No More: Empowering Women Leaders in STEM program to tour the U.S. The program was originally inspired by the award-winning film Hidden Figures which told the true story of the African American women whose contributions at NASA in the 1960s significantly contributed to getting the first U.S. astronaut into orbit. The program's mission is to bring "hidden talent" from across the globe to the U.S. in order to explore local efforts to prepare women and girls for careers in the STEM fields.
The cohort visited UIC on the Chicago stop of their cross-country tour. Panelists addressed the role of academic institutions in recruiting, retaining and preparing students for careers in the rapidly growing and evolving global STEM workforce – current and future. The conversation highlighted the importance of partnerships to create effective outreach programs, innovative curricula, hands-on training opportunities and other initiatives to foster and retain STEM talent. Panelists also discussed efforts to create an inclusive environment for women and minorities.
The visit was coordinated by the Office of International Affairs, a unit within the Office of Global Engagement.
Modified on November 21, 2018