The University of Illinois at Chicago (UIC) is a globally engaged university located in the heart of Chicago, an architecturally and culturally dynamic city of nearly three million people. The city is home to a number of Global 500 Fortune companies including Boeing, United Airlines, and Caterpillar. Fifty-four million people visit the city each year to take advantage of its rich history, arts and culture, architecture, diverse communities, sports and outdoor activities.
UIC is Chicago's largest university and its only public Research I university. The university welcomed more than 6,000 international students and scholars to our campus during 2016-2017 and sent more than 230 students abroad for study. UIC also houses a number of internationally recognized and globally engaged research centers in urban studies, architecture, public health, social work, medicine and engineering.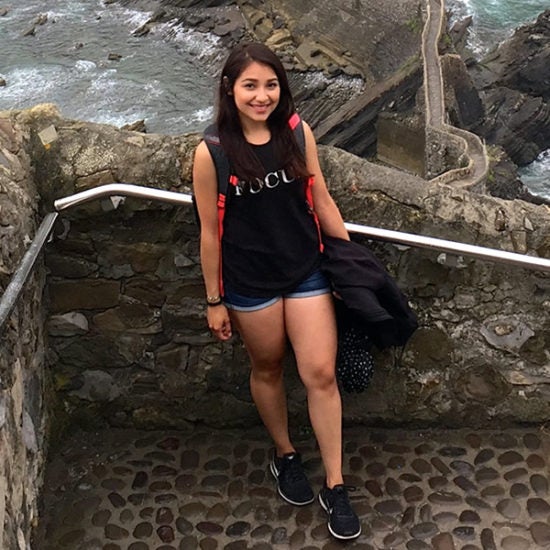 I am UIC: You won't regret studying abroad
Michelle García De La Vega is a senior double majoring in communications and Spanish.
Walking through the busy streets of Madrid, lying in the sand in Barcelona, standing before the Roman Aqueduct built during the 1st century A.D., and walking to school every morning in the beautiful city of Bilbao.
It all sounds like a perfect dream doesn't it?
It was my reality last summer. Through the Bilbao Summer Program that UIC offers, I was able to immerse myself in the culture, history and everyday life that I previously had only been able to visit through textbooks and class lectures.
Read more...
Provost Susan Poser Discussing Partnerships with M. Guillaume Lacroix, the Consul General of France, on Feb. 5, 2018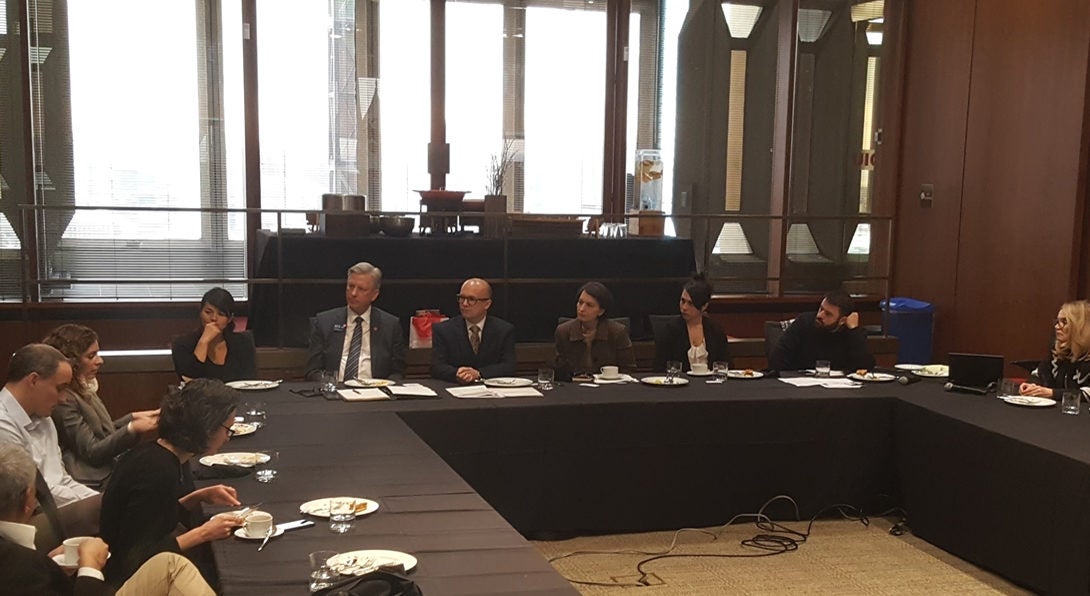 On February 5, Provost Susan Poser hosted the Consul General of France, M. Guillaume Lacroix, at UIC.  The consul general was joined by three of his consular staff.  Also participating in the discussion was the Vice Provost for Global Engagement, Dr. Neal McCrillis, and eleven UIC faculty members from 5 different colleges (LAS, Medicine, CADA, LAS and CUPPA).  UIC participants discussed with the consul general their ongoing partnerships with universities and organizations in France. M. Lacroix welcomed the partnerships as continuing the historical relationship between Chicago and France.  The session ended with a discussion of various opportunities for further collaboration.
M. Lacroix became Consul General for France in Chicago on 29 August 2017.  His previous postings include Tanzania, Brussels and Washington D.C.  He is a graduate of the Institut d'études politiques de Paris and Université Panthéon-Assas.