Welcome
The University of Illinois at Chicago (UIC) is a globally engaged university located in the heart of Chicago, an architecturally and culturally dynamic city of nearly three million people. The city is home to a number of Global 500 Fortune companies including Boeing, United Airlines, and Caterpillar. Fifty-four million people visit the city each year to take advantage of its rich history, arts and culture, architecture, diverse communities, sports and outdoor activities.
UIC is Chicago's largest university and its only public Research I university. The university welcomed more than 6,000 international students and scholars to our campus during 2016-2017 and sent more than 230 students abroad for study. UIC also houses a number of internationally recognized and globally engaged research centers in urban studies, architecture, public health, social work, medicine and engineering.
Campus Visit and Panel Discussion for International Student Affairs Staff Held Aug. 3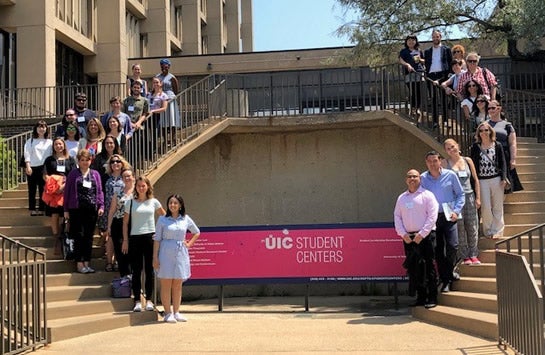 On August 3rd, the Study Abroad Office, in collaboration with the Dean of Students Office, the Counseling Center, and Housing hosted a campus visit and panel discussion for 29 international student affairs staff from 16 countries.  For many, this was their first exposure to a US campus.  They represented study abroad program centers of IES, The Institute for the International Education of Students, a global academic consortium partner.
UIC Graduate Student Alex Luft Featured at Macquarie University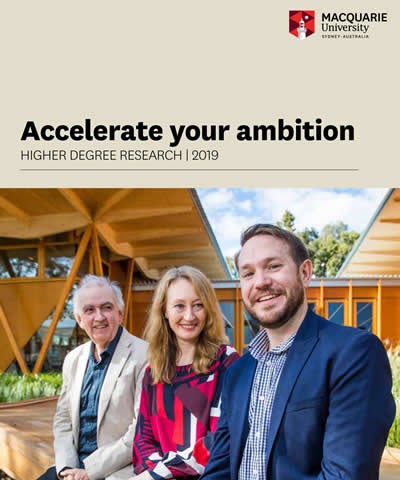 UIC graduate student and cotutelle candidate Alex Luft (Department of English) is featured on the cover of the 2019 Macquarie University Prospectus along with his Macquarie University cotutelle supervisor, Associate Professor Peter Doyle, and the Head of Department, Professor Nicole Anderson.