The University of Illinois at Chicago (UIC) is a globally engaged university located in the heart of Chicago, an architecturally and culturally dynamic city of nearly three million people. The city is home to a number of Global 500 Fortune companies including Boeing, United Airlines, and Caterpillar. Fifty-four million people visit the city each year to take advantage of its rich history, arts and culture, architecture, diverse communities, sports and outdoor activities.
UIC is Chicago's largest university and its only public Research I university. The university welcomed more than 6,000 international students and scholars to our campus during 2016-2017 and sent more than 230 students abroad for study. UIC also houses a number of internationally recognized and globally engaged research centers in urban studies, architecture, public health, social work, medicine and engineering.
Provost Susan Poser Discussing Partnerships with M. Guillaume Lacroix, the Consul General of France, on Feb. 5, 2018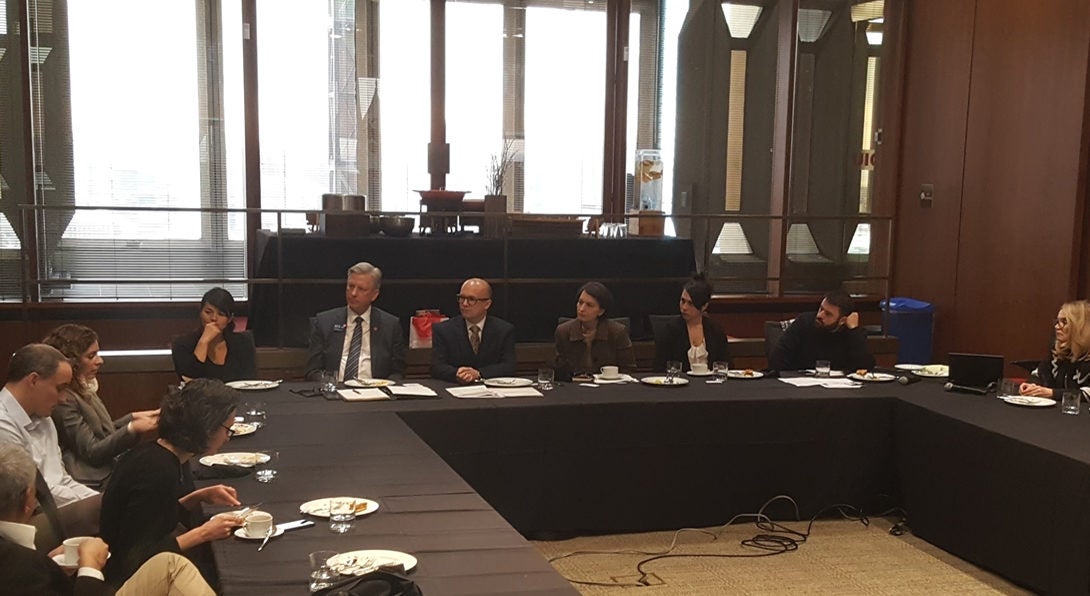 On February 5, Provost Susan Poser hosted the Consul General of France, M. Guillaume Lacroix, at UIC.  The consul general was joined by three of his consular staff.  Also participating in the discussion was the Vice Provost for Global Engagement, Dr. Neal McCrillis, and eleven UIC faculty members from 5 different colleges (LAS, Medicine, CADA, LAS and CUPPA).  UIC participants discussed with the consul general their ongoing partnerships with universities and organizations in France. M. Lacroix welcomed the partnerships as continuing the historical relationship between Chicago and France.  The session ended with a discussion of various opportunities for further collaboration.
M. Lacroix became Consul General for France in Chicago on 29 August 2017.  His previous postings include Tanzania, Brussels and Washington D.C.  He is a graduate of the Institut d'études politiques de Paris and Université Panthéon-Assas.
Macquarie University Cotutelle and Joint Degree Workshop Jan. 22-25, 2018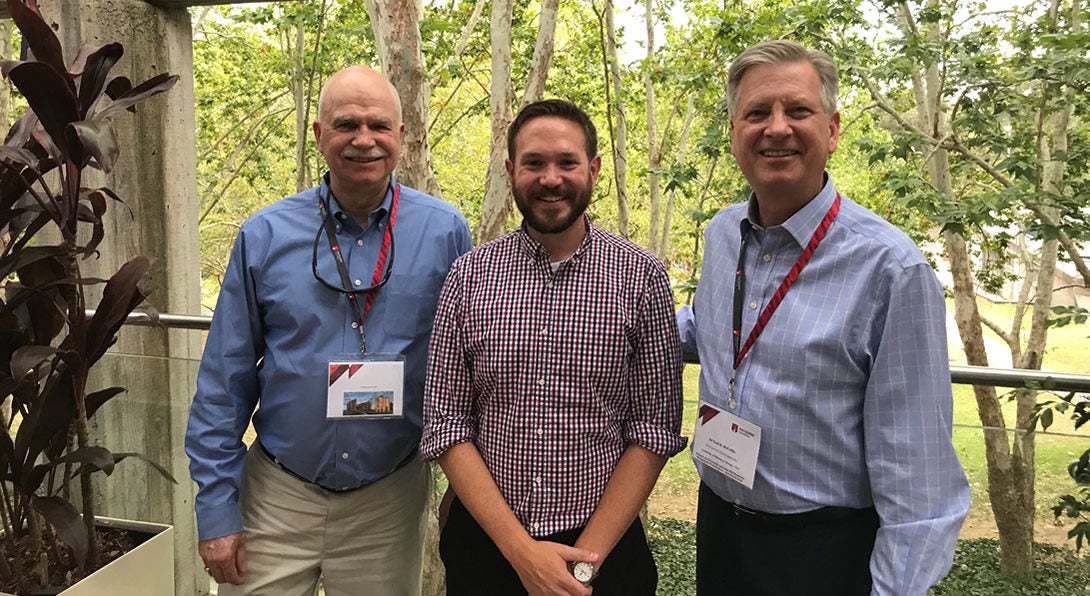 During January 22-25 Dean Bo Fernhall (College of Applied Health Sciences) and Vice Provost Neal McCrillis (Office of Global Engagement) participated in the annual Macquarie University Cotutelle and Joint Degree Workshop.  At Macquarie they met representatives from universities across Asia, Europe and Latin America while learning how to create, support and manage cotutelles (co-supervised PhD dissertations), research student exchanges at the masters level and joint degrees.  While in Sydney, Drs. Fernhall and McCrillis also met UIC student Alexis Luft, a PhD student and Teaching Assistant in the Department of English who is completing a cotutelle at Macquarie University.
UIC Global Spring Cohort Welcomed to Campus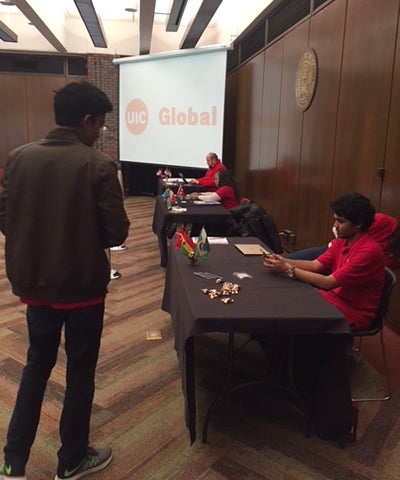 UIC Global welcomed 107 students from 17 countries the week of January 8th .We had a jam packed week of testing, workshops, college orientations and fun Chicago activities including Navy Pier and dinner on Michigan Avenue.
The most popular major for our Spring Cohort was Mechanical Engineering followed closely with Computer science and Management. We look forward to seeing our student integrate successfully into the UIC community, and to continued success and enrollment growth.