The University of Illinois at Chicago (UIC) is a globally engaged university located in the heart of Chicago, an architecturally and culturally dynamic city of nearly three million people. The city is home to a number of Global 500 Fortune companies including Boeing, United Airlines, and Caterpillar. Fifty-four million people visit the city each year to take advantage of its rich history, arts and culture, architecture, diverse communities, sports and outdoor activities.
UIC is Chicago's largest university and its only public Research I university. The university welcomed more than 6,000 international students and scholars to our campus during 2016-2017 and sent more than 230 students abroad for study. UIC also houses a number of internationally recognized and globally engaged research centers in urban studies, architecture, public health, social work, medicine and engineering.
UIC delegation to the National University of Ireland Galway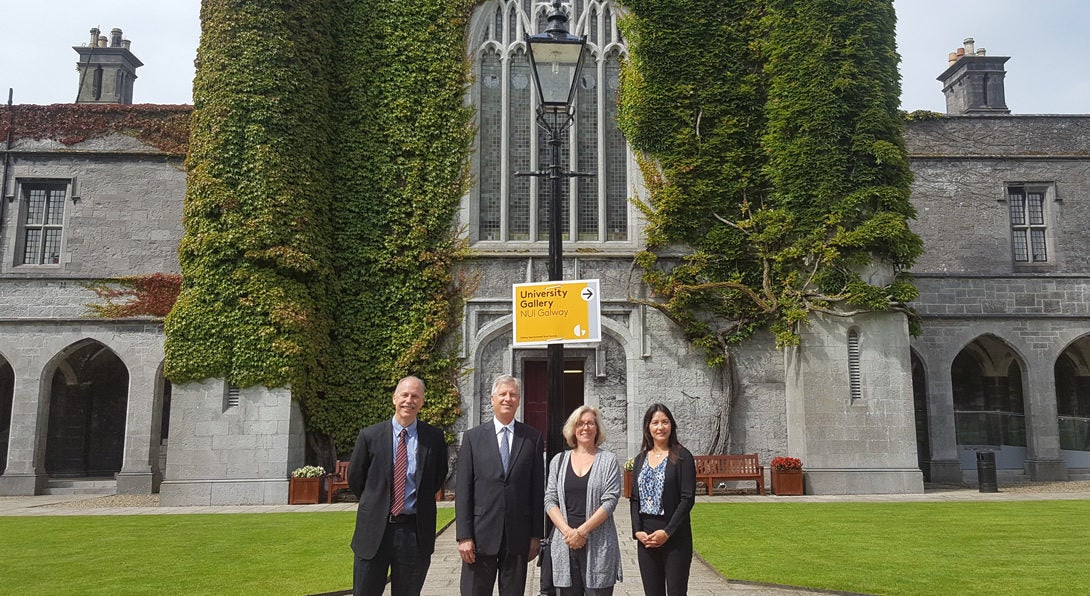 Vice Provost for Global Engagement Dr. Neal R. McCrillis recently led a UIC delegation to the National University of Ireland Galway. UIC is exploring a new partnership with NUIG, including student exchanges and faculty research and collaboration. The delegation included Dr. Tom Royston, Chair of Bioengineering, Dr. Miiri Kotche, Director of the UIC Medical Product Development Program and the Medical Accelerator for Devices (MAD) Lab, and Dr. Christine Dunford, Director of the School of Theatre & Music.
News and Events
Tuesday , 12:00 pm - 2:00 pm
Student Services Building, 1200 W. Harrison St., Conference Room A
Tuesday , 12:00 pm - 2:00 pm
Student Services Building, 1200 W. Harrison St., Conference Room A