The University of Illinois at Chicago (UIC) is a globally engaged university located in the heart of Chicago, an architecturally and culturally dynamic city of nearly three million people. The city is home to a number of Global 500 Fortune companies including Boeing, United Airlines, and Caterpillar. Fifty-four million people visit the city each year to take advantage of its rich history, arts and culture, architecture, diverse communities, sports and outdoor activities.
UIC is Chicago's largest university and its only public Research I university. The university welcomed more than 6,000 international students and scholars to our campus during 2016-2017 and sent more than 230 students abroad for study. UIC also houses a number of internationally recognized and globally engaged research centers in urban studies, architecture, public health, social work, medicine and engineering.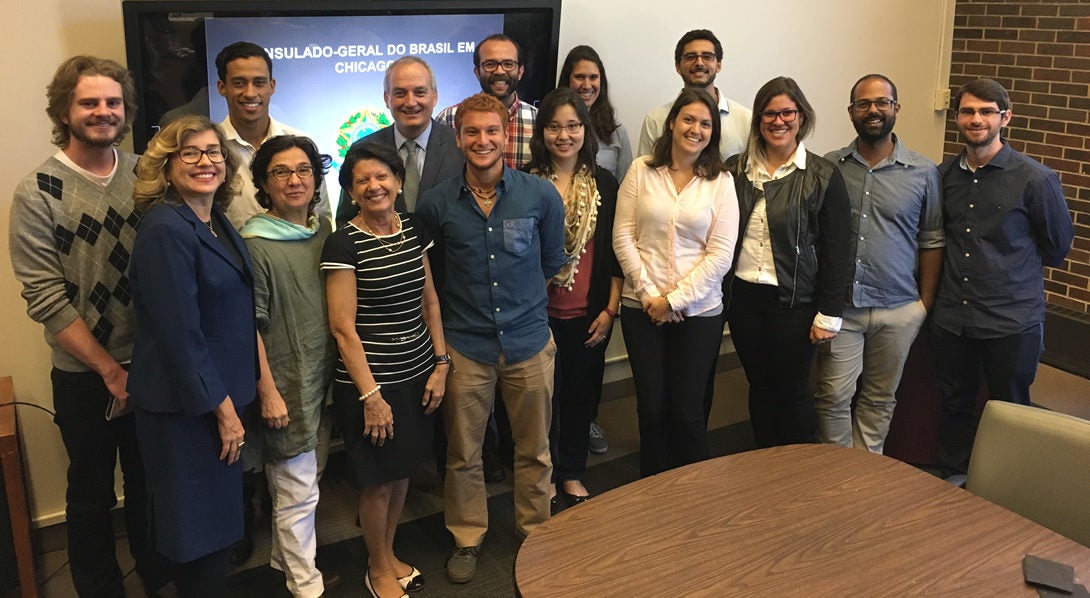 On Thursday, September 28th UIC hosted Brazilian Consul General Maria De Lujan Caputo Winkler and Deputy Consul General Cynthia Bugané at a luncheon with UIC's Brazilian students and scholars. Consul General Caputo Winkler and Deputy Consul Bugané informed students about the services the Consulate provides in Chicago and our students and scholars had an opportunity to discuss their work at UIC. The Office of Global Engagement and UIC welcome our ongoing collaboration with the Chicago consulates.
Spotlight on Scholar series features Dr. Lieke van Heumen
Lieke is a Postdoctoral Research Associate in the Department of Disability and Human Development. She is originally from Oss, The Netherlands. Her research at UIC focuses on the aging of individuals with intellectual and developmental disabilities. It is interdisciplinary, drawing from the fields of critical social gerontology, Disability Studies and intellectual and developmental disabilities. She bridges aging and disability theories and methods to further our understanding of aging with disability.
Read Dr. van Heumen's full Spotlight on Scholars feature on the Office of International Services website