The University of Illinois at Chicago (UIC) is a globally engaged university located in the heart of Chicago, an architecturally and culturally dynamic city of nearly three million people. The city is home to a number of Global 500 Fortune companies including Boeing, United Airlines, and Caterpillar. Fifty-four million people visit the city each year to take advantage of its rich history, arts and culture, architecture, diverse communities, sports and outdoor activities.
UIC is Chicago's largest university and its only public Research I university. The university welcomed more than 6,000 international students and scholars to our campus during 2016-2017 and sent more than 230 students abroad for study. UIC also houses a number of internationally recognized and globally engaged research centers in urban studies, architecture, public health, social work, medicine and engineering.
Office of International Services 6th Annual Thanksgiving Dinner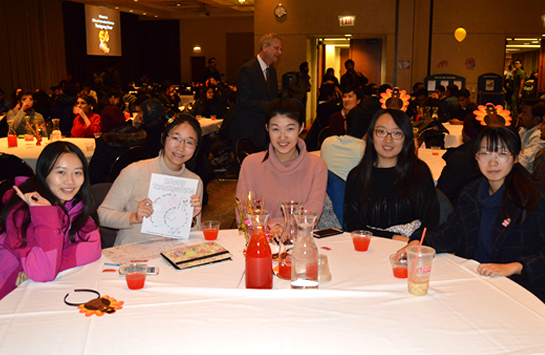 On Thursday, November 17 the Office of International Services hosted their 6th Annual Thanksgiving Dinner. This year's event brought together 670 international students, scholars, and their families for a traditional Thanksgiving meal of turkey, stuffing, pumpkin pie and more. For many members of the UIC international community, the OIS Thanksgiving Dinner is their first experience with the holiday and a valuable opportunity to share in its spirit of thanks and community.
Passport Caravan Hosted by the Study Abroad Office Nov. 15, 2017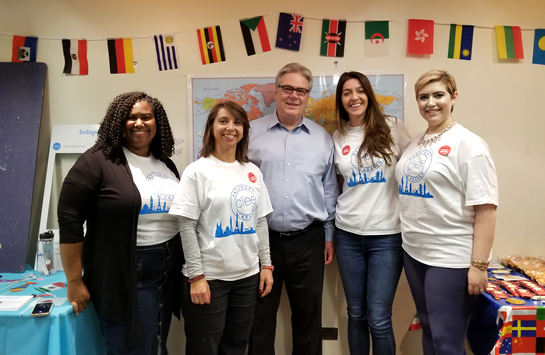 As part of International Education Week, on Wednesday November 15, 2017, the Study Abroad Office hosted Passport Caravan. Four Chicago-based US Passport agents came to campus and processed 75 UIC undergraduates who were able to get their first adult passport for free. This initiative was made possible through generous support from our Study Abroad academic consortium partner, the Council on International Educational Exchange.
Dr. Bellur Prabhakar and Provost Susan Poser at M.S Ramaiah University of Applied Sciences Convocation in Bangalore, India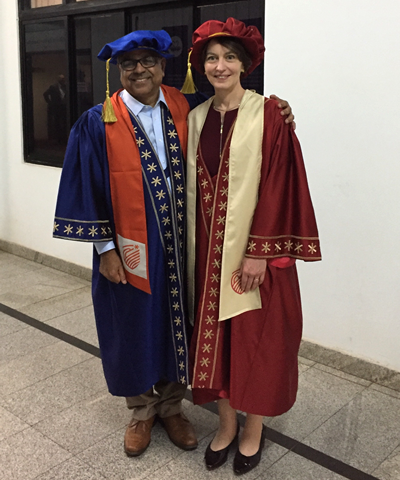 Dr. Bellur Prabhakar, Associate Dean for Technology Innovation and Training, College of Medicine and Dr. Susan Poser, Provost and Vice Chancellor for Academic Affairs at the 2nd annual Convocation of M.S Ramaiah University of Applied Sciences (MSRUAS) in Bangalore, India, on Nov. 3, 2017. Dr. Poser delivered the convocation address to the assembled students and faculty. She emphasized our shared vision for collaboration to provide access to the education graduates will need to address pressing issues in India and in the U.S. While in Bangalore, Dr. Poser visited different MSRUAS faculties and departments as UIC moves forward in developing this new partnership.