UIC Hosts Reception to Honor Chicago Diplomats and Scholarship Winners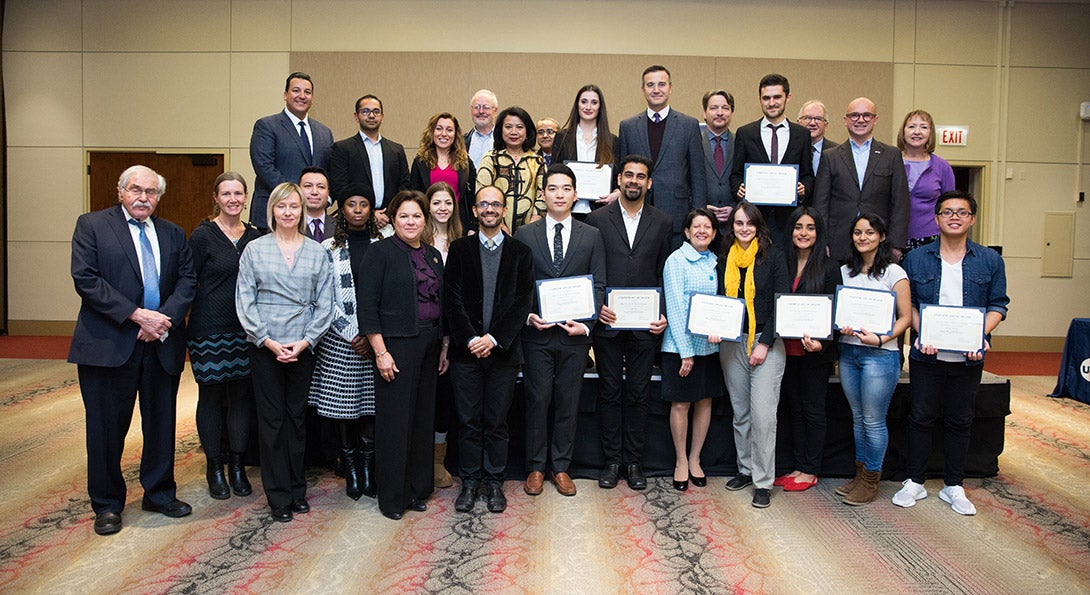 On Nov. 14, UIC celebrated International Education Week 2018 with a reception honoring the Chicago Consular Corps and the student and faculty recipients of prestigious international funding awards.
Representatives from area consulates presented UIC students with the Chicago Consular Corps Scholarship for the academic year 2018-19. This scholarship program embodies the consistent relationship developed between UIC and Chicago's diplomatic community and each year the university is honored to recognize the gift and its significance at the reception.
During the reception awardees of the John and Grace Nuveen International Development Fund and the Everett and Florence Drumright Scholarship were also recognized. Faculty recipients shared how the funding will support their work on various health-related projects in Africa.
Visit the Office of International Affairs for more information about this event and the international funding opportunities.