"Mapping Our Global Community" Event at 2022 International Student Orientation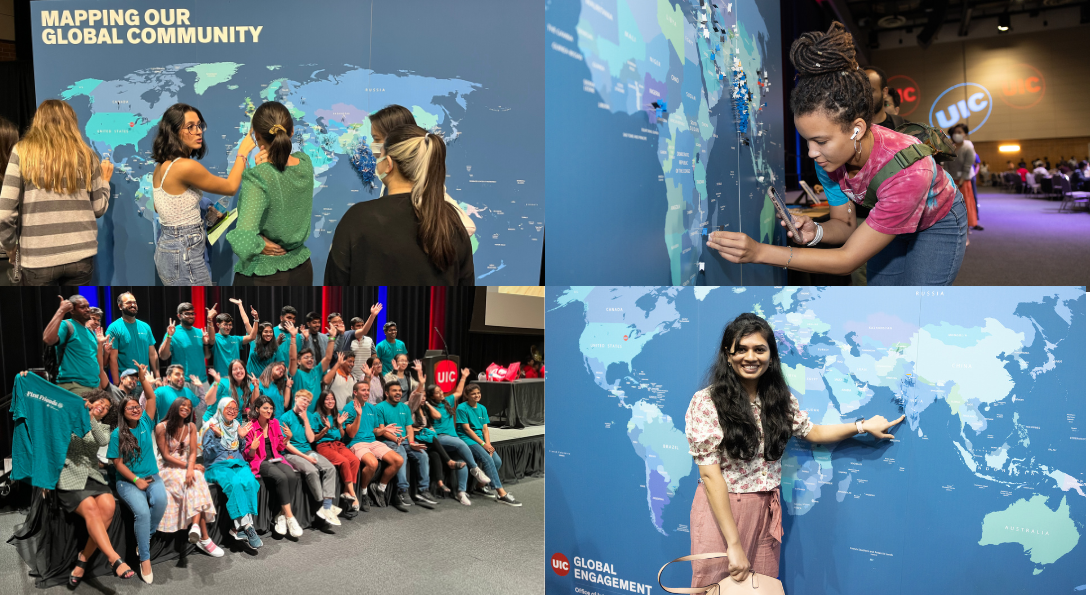 "Mapping Our Global Community" Event at 2022 International Student Orientation Heading link
UIC continues to be one of the most diverse campuses in the country, as reflected in UIC's recent "Mapping Our Global Community" new student induction event.
At the event, conducted by the Office of Global Engagement and the Office of International Services, students marked their home countries on a Global Community Map. The resulting swath of hundreds of pins spread across the map vividly display the diversity of UIC international students.
This academic year, the number of degree-seeking international students at UIC rose to 4,263, an increase of 9.6% over last year. This figure exceeds even pre-pandemic international student enrollment.
"UIC continues to gain momentum in reaching students to deliver a transformational world-class education that impacts our communities in Chicago and beyond," UIC Interim Chancellor Javier Reyes said.
Modified on September 19, 2022