International Affiliation Agreements Meeting Scheduled for February 25th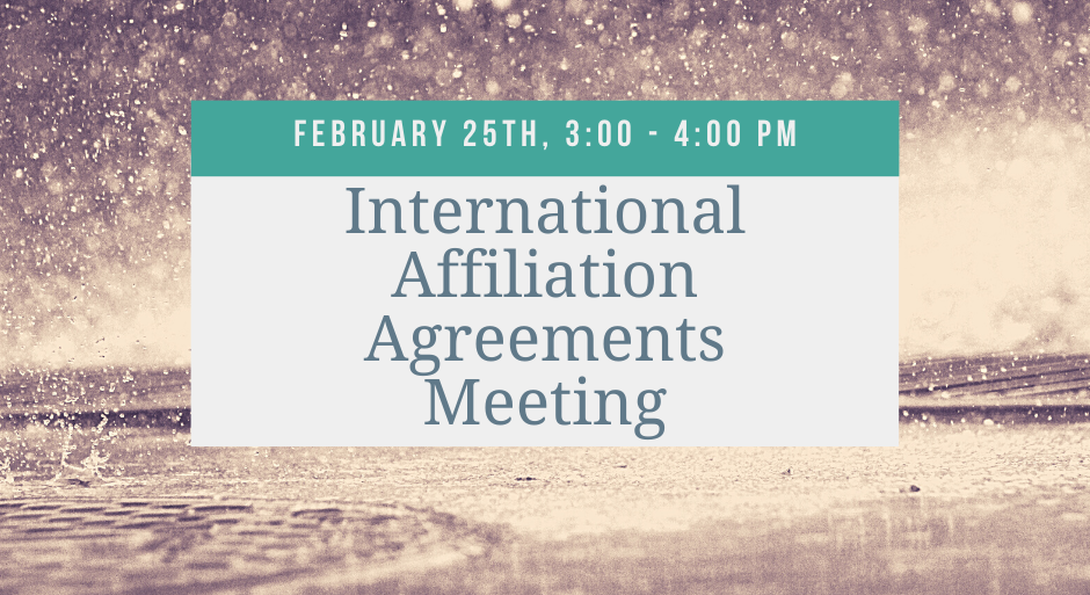 An International Affiliation Agreements meeting is scheduled for February 25th from 3:00 to 4:00 pm. A link to the program will be provided to all individuals who have confirmed participation by February 22nd. The agenda will include updates on how to propose and process the contracts that support your unit's international programs. If you wish to add a specific item to the agenda, please directly communicate your suggestions via email.
Please contact Nora Bonnin at nbonni1@uic.edu with any questions you may have.
Modified on February 22, 2021