7th Annual OIS Thanksgiving Dinner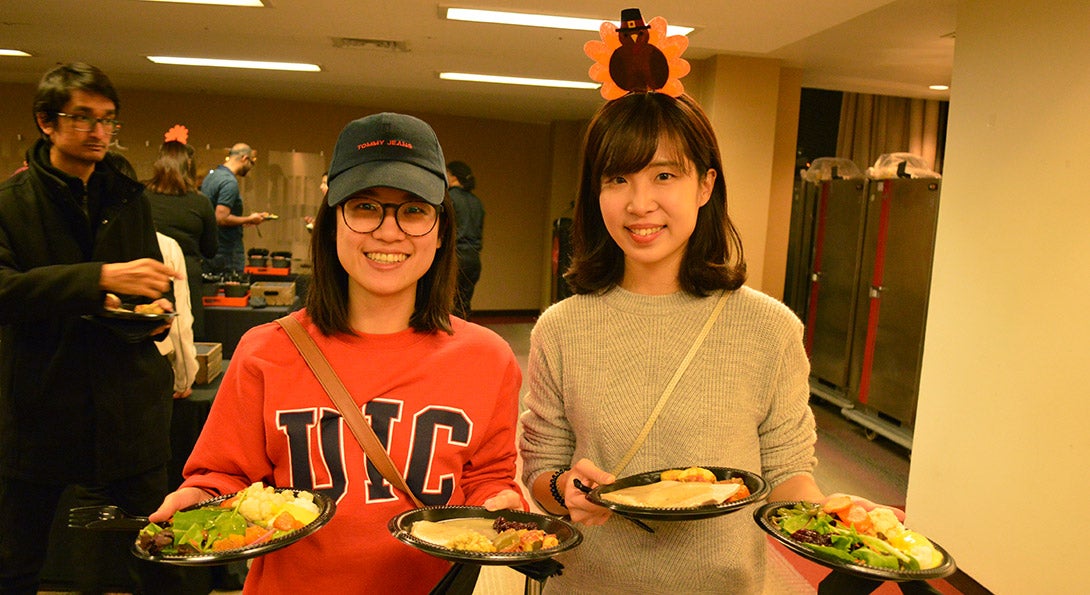 Over five hundred members of the UIC international community gathered together to celebrate Thanksgiving at the 7th Annual OIS Thanksgiving Dinner on Thursday, Nov. 15.
The event is hosted each year by the Office of International Services and gives international students, scholars and their families the experience of a family-style Thanksgiving meal. A traditional menu including turkey, stuffing, mashed potatoes and pumpkin pie was served along with vegan, vegetarian and halal options.